Welcome to the EAA Chapter 15 Website!
**RESCHEDULED** October 20th, 2019
- EAA Chapter 15 Fall Poker Run/BBQ
October 20th, 2019:

*** PLEASE NOTE THE DATE CHANGE*** EAA Chapter 15 Poker Run has been rescheduled to October 20th due to the weather forecast. They are calling for high winds the weekend of the 12th. SO, we'll try again next week! Airports are locked in.


Lewis (KLOT)
Lansing (IGQ)
Kankakee (KIKK)
Joliet (JOT)
Clow (1C5)

The registration page is live so please click on the link to register. Registration will let us know how many people we need to plan food for. Even if you're not flying and either want to participate or just show up for the food and atmosphere, please fill out the form with your intentions. Want more information, send us an email at pokerrun@eaa15.org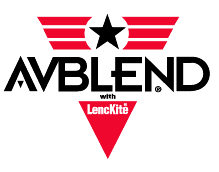 or click here to read more about the Poker Run
Chapter 15 Monthly Raffle - November
And the winners are...
EAA Chapter 15 brought back it's monthly meeting raffle in August and it was a success. There weren't any pills boxes within 5 miles of this year raffles. Once again, up for grabs at this months meeting is an official 2019 EAA Chapter 15 Poker Run hat and one of the new Chapter 15 Golf shirts. Tickets are $1 each, 6 for $5. Come on out and join the meeting and enter for a chance at one of these prizes. You don't need to be a member to attend!
Name That Project: Name T.B.A.
Project: 'Un-Named' The '39 Taylorcraft Restore Project
Time is ticking and the 1939 Taylorcraft project will be starting soon. A couple months back, we held a "Name that project" contest. Well, we have some good news: We have come up with a name BUT we will not be disclosing it for another month, Why? We still have stage 3 of the....
Click
HERE FOR MORE INFO
Come to our Monthly Chapter Meetings - Open to the public!
2nd Tuesday of the Month - Next Meeting Oct 8th
Every second Tuesday of every month, we get together for our monthly Chapter gathering at the airport, for some great fun and interesting conversations. We meet at the main terminal building of Romeoville/Lewis Airport (KLOT) at 7pm. All EAA Chapter 15 meetings and activities are open to the general public. You do not have to be a builder, a pilot, or even an aircraft owner... you only need enthusiasm for aviation. All are welcome! Bring the family! See you there!

*Update* If the weather is nice, we will meet at the North Hangars (Bob K's) Plan to be hungry, we have plenty of leftovers to finish up.
Join our Chapter!
About the Experimental Aircraft Association (EAA)
The Experimental Aircraft Association is an organization that promotes all forms of recreational aviation.

It

is a diverse organization of members with a wide range of aviation interests and backgrounds. The EAA was founded in 1953 by a group of individuals in Milwaukee, Wisconsin, who were interested in building their own aircrafts. Through the decades, the organization expanded its mission to include antiques, classics, warbirds, aerobatic aircraft, ultralights, helicopters, and commercially manufactured aircraft. An interest in aviation is the common denominator that brings our people together, in good fellowship and sharing. The EAA is a national organization and has local chapters, such as ours, all over the world. You don't have to be a pilot to join in, the only requirement is a love for aviation.
Monthly Meeting Summary

September 10th, 2019
Thanks to Bob K, we were able, once again, to hold this months meeting, at his hangar while we still have the great weather.

The main topic of discussion: Upcoming events in September and October.

Pretty much the same talks as the last meeting...Career day and community day...Click here to continue reading


© 1955-2019 EAA Chapter 15