Welcome to the EAA Chapter 15 Website!
Get Your Raffle Tickets, 1 WEEK LEFT UNTIL DRAWING!
AirVenture Weekly Pass Raffle Tickets available!
If you're planning on going to Oshkosh and will be purchasing a weekly pass, why not take a chance at winning 1 of 2 passes available through EAA Chapter 15's raffle. Only 300 tickets are made available and we're over half sold. Tickets available to be purchased in person on Thursday at Bob K's hangar or by contacting the Chapter President, Darren Lilja, and he'll get you set up. To get more information, click HERE
July 7th, 2019 - Ray Foundation Scholar Update
Joe Ermel, Ray Foundation Scholar, is now a Private Pilot!
EAA Chapter 15 is happy to announce that our Ray Foundation Scholarship recipient, Joe Ermel, has completed his journey to become a private pilot. Joe took his oral exam on July 6th but was unable to hit the skies due to the weather. Joe was able to get airborne on the morning of July 7th and at around 10:15am, it became official that Joe is now a holder of his private pilot license. Congrats Joe!
July 6th, 2019 - EAA Chapter 15 Poker Run/BBQ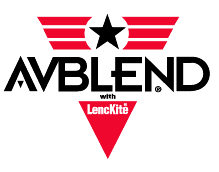 *Updated July 7th*
Well, the event is in the books. Thank you to everyone who participated in the Chapter 15 Poker Run. Although the weather had different plans, we had a nice turnout. Our big winner was Will Saloga from Batavia with a full house, A's over 8's. We think everyone enjoyed their time both in the air and on the ground talking with new friends. We're glad everyone made it a safe event and the airports involved also had a great time talking with the pilots. They liked the fact that the passengers jumped out of the planes, quickly ran inside to get their cards, then ran back to the planes. That's how dedicated most of participants were because we all knew the rain was closing in.
So what's next? Well, everyone in attendance was asked "Should we do this again in the fall?" I'm happy to say that it was an overwhelming answer of YES. We're working on the date and we should know within the next 10-14 days.
Also, we would like to thank all of the volunteers who helped set up the event. Without them we wouldn't be able to do what we're setting out to do... bring some fun to the aviation community.
Last but not least, we would like to thank our event sponsors: AVBlend, Aircraft Spruce, Univair Aircraft Corp, Lightspeed, Rod Baker Ford, Lockport Park District, State Street Restaurant, Cozzi Corner Hot Dogs,
If you attended the event and have any comments, suggestion or complaints, please feel free to reach out and let us know.
pokerrun@eaa15.org
Project: ???? "Name That Project"
Project: 'Un-Named' The '39 Taylorcraft Restore Project
As some of you know, our Chapter now has been given a great opportunity to restore a vintage aircraft as a group, along with students from Lewis University. This is a new program that hasn't been done before, a co-op project. Now, we need your help. We have a project but it needs a name.
We're asking for your input. We've received different suggestions and now it's time to vote. Click HERE FOR MORE INFO
Come to our Monthly Chapter Meetings - Open to the public!
2nd Tuesday of the Month - Next Meeting Aug 13th
Every second Tuesday of every month, we get together for our monthly Chapter gathering at the airport, for some great fun and interesting conversations. We meet at the main terminal building of Romeoville/Lewis Airport (KLOT) at 7pm. All EAA Chapter 15 meetings and activities are open to the general public. You do not have to be a builder, a pilot, or even an aircraft owner... you only need enthusiasm for aviation. All are welcome! Bring the family! See you there!

*Update* If the weather is nice, we will meet at the North Hangars (Bob K's) Plan to be hungry, we have plenty of leftovers to finish up.
Join our Chapter!
About the Experimental Aircraft Association (EAA)
The Experimental Aircraft Association is an organization that promotes all forms of recreational aviation.

It

is a diverse organization of members with a wide range of aviation interests and backgrounds. The EAA was founded in 1953 by a group of individuals in Milwaukee, Wisconsin, who were interested in building their own aircrafts. Through the decades, the organization expanded its mission to include antiques, classics, warbirds, aerobatic aircraft, ultralights, helicopters, and commercially manufactured aircraft. An interest in aviation is the common denominator that brings our people together, in good fellowship and sharing. The EAA is a national organization and has local chapters, such as ours, all over the world. You don't have to be a pilot to join in, the only requirement is a love for aviation.
Monthly Meeting Summary

July 9th, 2019
Thanks to Bob K, we were able to hold this months meeting, once again, at his hangar while the weather was warm and he had plenty of good food - Italian Beef, BBQ Pulled Pork, watermelon, corn, cole slaw, potato salad... was a pretty good spread!

Not much was discussed for this months meeting. Topics of discussion: Poker Run recap, update on Joe Ermel's flight training (Ray Foundation Scholar), next scheduled Poker Run and the small update on the Taylorcraft.

© 1955-2019 EAA Chapter 15