Welcome to the EAA Chapter 15 Website!
November 15th, 2019 - Annual Holiday Party - Prairie Bluffs Golf Course
November 15th,

2019: EAA Chapter 15 is holding it's annual holiday party at the Prairie Bluffs Golf Course on Nov 15th starting at 6pm. Dinner starts at 7pm with the entertainment to follow. Doors will be open until midnight. Price per person is $30 with a 2 entree dinner buffet along with the sides. Cash bar will be available. The party has improved the last few years since we've held it at the golf course.

If want to attend, please RSVP by Nov 7th so we can get a head count. Please contact darren@eaa15.org . You do NOT have to be an EAA Chapter 15 member to attend. It's open to anyone and everyone. So come on out for some great food, entertainment, and some great stories. We'll get Jerry S. to tell one of his classics!
EAA Chapter 15 Fall Poker Run/BBQ - Recap
Dateline Romeoville- October 20th, 2019:

The fall Poker Run of 2019 went of with just a few hitches. Lansing had a low ceiling and Kankakee was IFR most of the day. But that didn't stop 23 planes from taking the air and gathering their cards.

alk away $200 heavier in the pockets, he also won some great prizes to go along with the cash. He took home a bottle of AVBLEND oil, zMAX Speed Wax and a Poker Run event hat. And to top that off, a bottle of
Aviation American Gin (Courtesy of actor Ryan Reynolds himself).
A BIG THANK YOU goes out to our event sponsors who have been with us for over the last year: AVBLEND, Aircraft Spruce, zMax, Aviation American Gin, Rod Baker Ford, South Oak Dodge/Ram/Jeep, Sensenich Propellers, Garmin, Lockport Park District, and Bricks and Minifigs. More information about the event will be posted in the November Chapter newsletter coming out in the first week or November.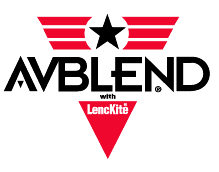 Chapter 15 Monthly Raffle - November
And the winners are...
EAA Chapter 15 brought back it's monthly meeting raffle in August and it was a success. There weren't any pills boxes within 5 miles of this year raffles. Once again, up for grabs at this months meeting is an official 2019 EAA Chapter 15 Poker Run hat and one of the new Chapter 15 Golf shirts. Tickets are $1 each, 6 for $5. Come on out and join the meeting and enter for a chance at one of these prizes. You don't need to be a member to attend!
Name That Project: Name T.B.A.
Project: 'Un-Named' The '39 Taylorcraft Restore Project
Time is ticking and the 1939 Taylorcraft project will be starting soon. A couple months back, we held a "Name that project" contest. Well, we have some good news: We have come up with a name BUT we will not be disclosing it for another month, Why? We still have stage 3 of the....
Click
HERE FOR MORE INFO
Come to our Monthly Chapter Meetings - Open to the public!
2nd Tuesday of the Month - Next Meeting Nov 12th
Every second Tuesday of every month, we get together for our monthly Chapter gathering at the airport, for some great fun and interesting conversations. We meet at the main terminal building of Romeoville/Lewis Airport (KLOT) at 7pm. All EAA Chapter 15 meetings and activities are open to the general public. You do not have to be a builder, a pilot, or even an aircraft owner... you only need enthusiasm for aviation. All are welcome! Bring the family! See you there!

*Update* If the weather is nice, we will meet at the North Hangars (Bob K's) Plan to be hungry, we have plenty of leftovers to finish up.
Join our Chapter!
About the Experimental Aircraft Association (EAA)
The Experimental Aircraft Association is an organization that promotes all forms of recreational aviation.

It

is a diverse organization of members with a wide range of aviation interests and backgrounds. The EAA was founded in 1953 by a group of individuals in Milwaukee, Wisconsin, who were interested in building their own aircrafts. Through the decades, the organization expanded its mission to include antiques, classics, warbirds, aerobatic aircraft, ultralights, helicopters, and commercially manufactured aircraft. An interest in aviation is the common denominator that brings our people together, in good fellowship and sharing. The EAA is a national organization and has local chapters, such as ours, all over the world. You don't have to be a pilot to join in, the only requirement is a love for aviation.
Monthly Meeting Summary

October 8th, 2019
The meeting took place at the airport terminal at 7pm and lasted until 8:20pm. The main focus was this months events on the schedule: Joliet Airports Open House on Oct 8th and the Fall Poker Run on Oct 13th.

First subject: Recap of the Joliet Airport Open house. Chapter 15 was invited by the airport to participate in this years event. We did something at the event that put us a little outside of our comfort zone: Funnel Cakes. By our surprise and our 'just wing it' mentality, the event for the chapter was a success. Everyone was quite surprised by the success and the amount of funnel....Click here to continue reading


© 1955-2019 EAA Chapter 15